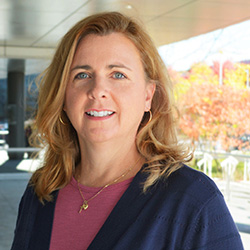 Director, Card Operations
After having worked with Foss National Leasing part-time while attending Brock University, in 1995 Lori graduated and began her full-time fleet career at Foss.
Starting in Purchasing, moving to Client Services and then on to Operations, she has worked her way up alongside some great mentors and leaders, becoming a key member of the Management Team.
As Director of Card Operations, Lori is responsible for our suite of fuel and maintenance card products. Lori works in unison with the Technology and Business teams to continually improve the features of the card offerings. Some of the projects she was directly involved in include the development of our PIN technology and Fuel Exception Reporting – both of which were a Canadian first in our industry.
As a cancer survivor, Lori has a new lease on life and enjoys spending all of her spare time with her family and friends on the water, sitting around a campfire, and travelling.