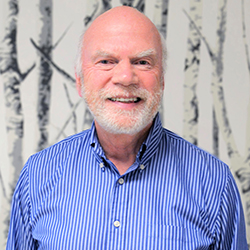 Client Service Representative
Doug joined the Foss Client Services team in 2014. An engineer who spent the first several years of his career as a designer in the construction industry, Doug moved on to sales and marketing, with the desire to become more involved with the accounts and in the initial stages of a project. He remained in a sales role for the last 25 years managing a broad spectrum of accounts – from relatively small organizations to global corporations.
Always with a smile on his face, Doug prides himself on being able to utilize his experience to provide positive interactions with his clients.