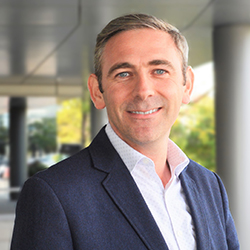 Executive Vice President
Basil is a seasoned, results-oriented executive possessing North American and European experience. He has held senior management roles for over 10 years, gaining experience in sales, marketing, business development and fleet operations. As Director, Business Development and Marketing at Foss, he is passionate about changing the way we look at fleet management, mobility, green initiatives and automotive trends. He takes great pleasure in working closely with the Foss team and helps those around him to grow and evolve within the company.
"I love working in this industry. Automotive is one of the fastest and most exciting spaces to be in right now and it allows you to be so creative in how to approach this sector from a fleet perspective. Being part of the Foss team is awesome; with so much experience on-hand I am afforded the opportunity to be nimble and forward-thinking in turn enabling my drive and creative nature to develop amazing new programs and approaches."
Basil maintains the same enthusiasm and energy in his personal life. He spends as much time as possible with his wife and two young boys. Any other spare time he finds he is out on his bike, golfing, traveling, and exploring. He loves life and lives it to its fullest every day!