Foss National Leasing has launched a referral program with PBL Insurance Limited
Foss National Leasing is proud to partner with PBL Insurance Limited (PBL) with an exclusive insurance product that provides a seamless risk transfer solution to our clients as part of this referral program.
Introducing Fleet First Insurance
Fleet First Insurance provides Foss National Leasing clients a tailorable and cost-effective solution for their fleet insurance requirements.
Coverage Highlights:
$5,000,000 Third Party Liability
Fully Enhanced Accident Benefits for Designated Drivers
Endorsements 27, 43 & 20 Included
Unlimited deletions or additions on a pro-rata basis
Nationwide coverage (Where Applicable)
Extremely Competitive Fleet Auto Insurance Pricing
Fleet First Insurance is underwritten by AVIVA Canada.
Best Practices for Your Fleet: Policy Recommendations to Improve Performance
Your fleet policy handbook is one of the most important documents your organization owns.
Free Download
About PBL
PBL are one of Ontario's Top Independent Insurance Brokers with nearly 100 years of experience providing insurance expertise, guidance & dedicated personal service. PBL are committed to being true business partners to our clients through the provision of consultative, long-term solutions. PBL's expertise, experienced Account Executives and personable, responsive service are the foundations to which PBL's success is based.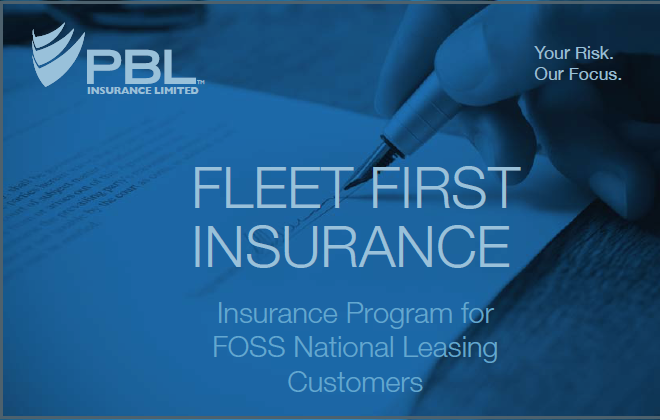 Click on the image to learn more