Having safe, qualified drivers represent your company on the road is critical to your business.
How do you know that each driver is a safe driver? Do they have defensive or dangerous driving habits? Could even one of them be putting your company at high financial risk?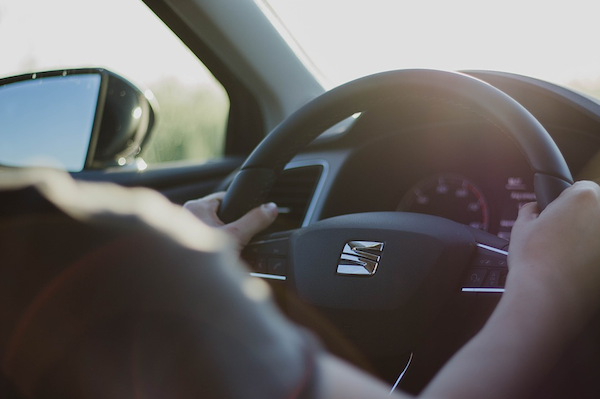 Image source: Pixabay
It is proven that fleet driver safety training reduces collisions. Perhaps your company has 25 or 100 fleet vehicles. How can reducing the number of vehicle collisions make your company more competitive?
A good fleet safety program actually reduces costs by reducing injuries which put good employees out of service. Plus, there's the cost associated with an accident and the liability exposure.
At the core of driver safety training is driver satisfaction: by improving their defensive driving skills your drivers and their loved ones are safer and happier!
FLEET DRIVER SAFETY TRAINING SOLUTIONS FOR BUSY FLEET MANAGERS
Driver risk assessment poses two key questions for fleet managers:
1. How can you easily assess driver behaviour and driving skills?
2. Is there a low-cost system that places minimal intrusion on your business and drivers' abilities?
A cost-effective and practical solution is Foss National Leasing's Fleet Assessment and Safety Training (FAST) program.
Assessment and discovery are critical: new drivers may not have enough experience or skills. Older drivers, while experienced, may have years of old driving habits that may not match today's traffic situations.
 
Company Vehicle Policy Testing
Through its optional corporate vehicle policy-testing module, FAST reviews your vehicle policy and establishes multiple driving testing questions.
FAST then posts the policy online in a secured website where your drivers are tested to confirm that they have read and understood the policy. This is an important first step to take for ensuring fleet safety.
Your corporate vehicle policy defines the company's expectations for the safe and economical operation of a company vehicle.
It sets the standard for safe and courteous driving patterns and also sets the standard for what is not acceptable. It's important to be able to validate that your drivers have read and understood your policy and standards.
 
Online Driver Risk Assessments
Our system identifies your drivers' skill levels and areas for improvement. It also provides focused feedback.
FAST provides online driver assessments which are more cost-effective and consistent than in-car testing. The program reports the results of the testing, identifies each driver's skill set and recommends lessons targeted on areas that need improvement.
There are over 100 driver safety-training modules available within FAST at approximately 20 minutes in length each and include driver training subjects like:
Deadly driving distractions

Adjusting to weather conditions

Defensive backing strategies

Avoiding collisions with animals and debris
Conclusion
Fleet driver safety training is essential both for ensuring the health and happiness of your drivers, and reducing fleet costs.
Online driver risk assessments like Foss National Leasing's FAST program are an effective way to make sure your fleet's safe driving standards are being met. 
Article by Ken Payne
Want even more insight into how to reduce fleet costs? Check out our free pdf guide below. 
---
FOSS FLEET MANAGEMENT WHITEPAPER
CONTROL YOUR FUEL AND MAINTENANCE COSTS
Find out how you can save up to 15% per year. It's really simple to do.